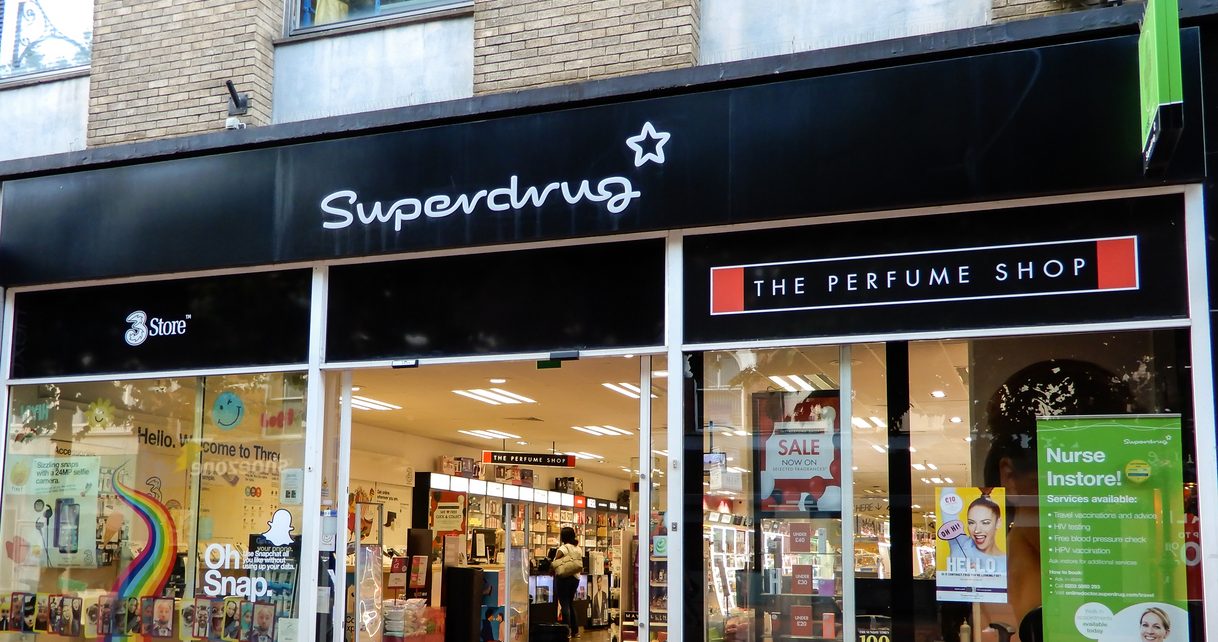 Can't quite hack beauty? Well, it seems somebody out there can
Highlighter? Check. Bronzer? Check. Details stolen from an unknown source? Check. Like the frugal, right-minded-thinking member of society you are, you're a proud parent of a Superdrug loyalty card. We've all been there. The cashier calls your name; you place your items down onto the counter. "Did you want to pay for your tampons using your points today?" I look up, my eyes still brimming with PMT tears because Greggs had run out of cheesy bean sausage pasties. Raising my fist in the air – John Bender style – and realise that it is going to be okay after all. Fast forward to this week. I'm getting ready for the day ahead of me, and less disgruntled by the lack of cheese associated snacks. Tackling my face with an army of powders, creams and pencils. Maybe she was born with it, but I definitely resemble a spud pre-9am. Mid-setting spray, I realise I have an email notification.
It's Superdrug notifying me that their system has been compromised
, with a large number of customer's details being at risk.
* Lowers fist, remembers the absence of Gregg's pasty and cries *
The news has been flooded with the beauty and health retailer's latest disclosure (one online media playing on their name, using the witticism 'Super-mug', which made me giggle a little). The second largest store of its kind in the UK, it's understandable as to why Superdrug is sweating. Hackers claimed they accessed 20,000 customer's details; although the company have maintained that the number is currently sitting at only 386. Although no payment information has been infiltrated, Superdrug are urging their customers to change their passwords regularly. Because we're all responsible adults, who definitely haven't had the same three passwords in rotation for the past 10 years. Without trying to sound like a broken record, if Superdrug and other retailers were security savvy, this might have been preventable. Shape security found that 90% of login attempts made on online retailers' websites, are hackers using stolen data.
eaziSecurity's latest Cisco security technology and tools
, protect against ALL attack vectors, including the following:
Email
Endpoint
Perimeter Security
WIFI
With a swish from eazi's mascara wand, Superdrug could be safe from the evil stepmother's of the hacking disposition.