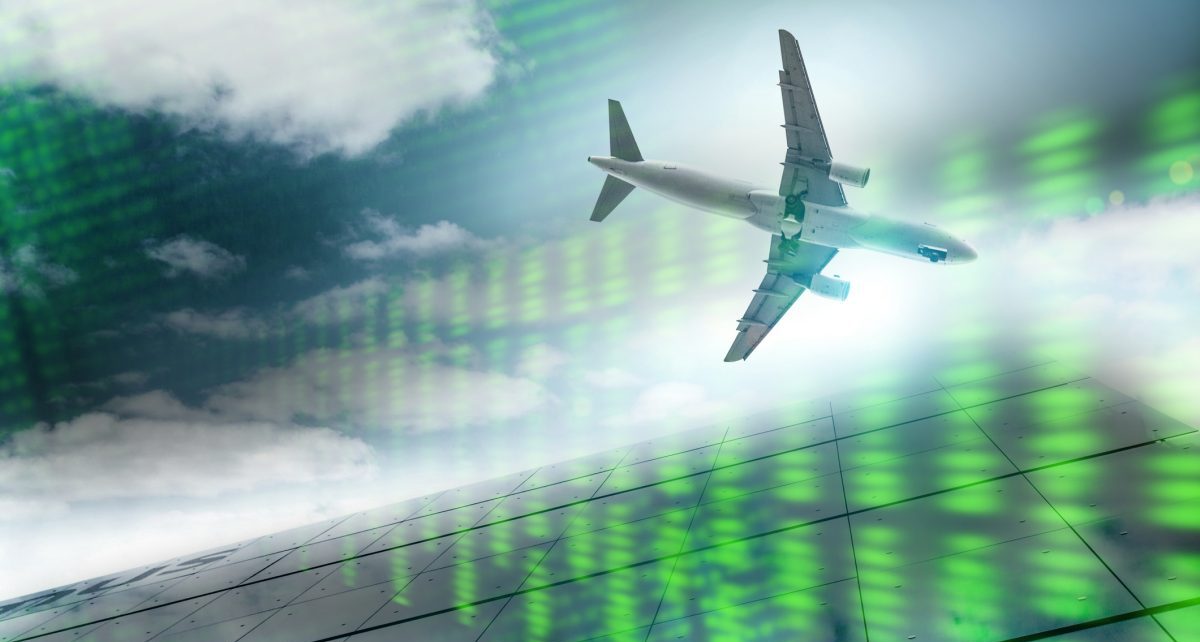 Out of the cold and into the fire – how can the travel industry ensure our cyber-security safety?
We all hope some-day, that we will be able to convince our families to forgo the wintery side-plate of humdrum, for something with a bit more spice. Just picture yourself in that infinity pool, a panorama of crystal-clear Indian Ocean before you. The temperature rarely below 25 degrees Celsius, and a continuous flow of Pina Coladas to help you through your
tiresome
day. Back to reality. Mum's set fire to the roast potatoes, children are complaining because they didn't get the latest iPhone and dad's fallen asleep on the sofa – Christmas cracker paper-hat still in pride of place. Can someone hand me a glass – no wait, a bottle of wine?
Holidayextras
reveals that 3.5 million people head abroad for the 25th of December. With the busiest departure day being the 22nd, and Heathrow being the most hectic airport in the UK at this time of year (take note if you are planning on going away and haven't booked yet …) Although holiday insurance is a key part of your personal security when booking to go on your break, another crucial aspect often overlooked is cybersecurity. Is the company you're booked with taking cyber-security seriously enough, if not, what else could they be doing to keep you safe?

Training staff OR call in for reinforcements
Whilst it goes without saying you have to invest in robust infrastructure to have good cyber defences, people are just as important and in many cases often overlooked. As a business you need to have staff trained in cyber-security, or have access to experts quickly should you need outside help. However, a Travelweekly article indicates that in reality, this is not the case. Cyber Security consultant Bruce Wynn, with 40 years of experience under his belt, ensures that travel industry staff are not the 'weakest link' in regard to the 'fight against cyber-crime'. Industry Consultancy firms in 2017 advised that nearly 90% of cyber-attacks were due to human error in some way. By eliminating this by training up staff, or outsourcing to a specialist Managed Security Service Provider (MSSP), it would save companies significant amounts of money. The cost of failing to take this seriously is damage to reputation and risk losing customers due to cyber-security breaches.
Move with the times
As mentioned in a previous blog, travel alone is becoming exceedingly digital as we pass through each year. Big names such as
Butlins
and
Thomas Cook
have been hacked in the past, with customers details being accessed by the cybercriminals. Just because businesses aren't investing money on their cyber-security, doesn't mean they're hackers aren't investing in their offence. eazisecurity are an MSSP who specialise in the Cisco Systems portfolio of cyber-security products and we are experts in integration and managed services of these technologies. All Cisco security technologies are backed by TALOS a specialist global Cyber Security research organisation which feeds continual intelligence back into all Cisco security products to make sure they can counter current and emerging threats. Our staff are continually training in ways to counter cybercriminals, so you can focus on your core business in confidence your cybersecurity is being managed effectively. Let planes be the only thing that goes over your head on your holiday. Make sure cyber-security is a priority.